Website Design & Development
Responsive, Customize, Appealing
Info Hub Digital builds search engine optimized, customized, and mobile-friendly websites to support your digital marketing campaigns and meet your end results.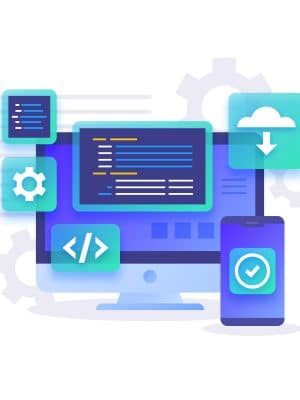 Turn Clicks into Customers
Your website is the first step to create an impact in this today's digital evolution. Everyone loves to have a site that is user-friendly with a fast load time (Of course, for ranking higher on Google :-)) and that is where our expertise comes in. Our coders who write 1000's of code lines every day, ensure that we provide the best user experience for your website users with minimal code length and with an eye of developing a highly optimized website (for the Google Spiders.)
Looking for a Custom Quote for an engaging website design & development?
Improve your Conversion Rates, Reduce the Maintenance Requirements, Make your Analytics Reporting Easier by
Fully Functional Digital Asset for your Business..!
Ready to Grow your Business with a Well-Optimized Website?
Our expert designers and developers will create your digital presence and customer access with responsive web design and well-structured development.